Call for entries for The OSI Seamus Keating Award – Closing Date 1st March 2019
The Seamus Keating Award
The Seamus Keating Award was established by the Orthodontic Society of Ireland (OSI) in 2018. The Seamus Keating orthodontic postgraduate scholar award offers an opportunity to postgraduate students in orthodontic specialist programmes either in Ireland or internationally, to present either clinical science or basic science-based projects in orthodontics as part of a presentation at the OSI annual session. The 2019 Annual Conference will be held on 12/13th April in Hayfield Manor Hotel, Cork City, County Cork, Ireland.
Seamus Keating Biography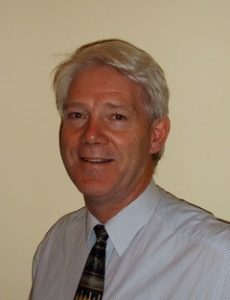 Seamus was a leading member of the Irish Dental Association (IDA), and a founding member of the OSI. He served as President from 1987/88. Seamus was inducted into the Fellowship of the International College of Dentists (FICD) in 1996. He was an active member of the Royal College of Surgeons (RCSI), where he was a board member from1990-1994; 1996-1999 and was also a member of the Speciality Advisory Committee (SAC). Seamus was a lecturer in orthodontics and craniofacial biology in University College, Cork from 1995-2006. His research interests focused on craniofacial growth and biology, growth modification and functional appliances in orthodontics.
Eligibility
Orthodontic postgraduate students who are enrolled as part of a  recognised specialist orthodontic training programme; Specialist Orthodontists within 12 months of receiving their recognised specialist qualification; and Specialist Orthodontists on recognised Post CCST training programs or registered as Masters or PHD students.
The research topic must be part of the residency program and relate to Orthodontics (basic or clinical science).
How to apply
Applications must be submitted by 1st March 2019 to the following email address info@orthodontist.ie. They shall submit, by email by 1st March 2019, with the abstract, a paper, double-spaced on not more than 10 pages of A4 including the references, on the research project. Tables and figures in addition to the main paper should be kept to a minimum. Reports from independent expert referees may be obtained and made available to the Judges who will then indicate to the applicant whether it has been shortlisted for one of the three presentations at the OSI annual session. Applications will be reviewed by a judging panel decided by Orthodontic Societies Council.  Applicants will receive an e-mail notice of acceptance by 14th March 2019. Please provide an e-mail address that will be valid, so you will receive this notification. Three applications will be shortlisted for presentations at the annual session of the OSI. The decision of the judging panel will be final. The prizes will be judged by a panel of three judges consisting of the Immediate Past President, a member of the orthodontic society of Ireland and an external academic guest judge.
Presentations
The three short-listed application will utilise a PowerPoint® presentation or similar and be no longer than 15 mins with 5 minutes questions and answers afterwards. Each of the short-listed applicants will be given complimentary tickets to the Annual meeting and given a certificate of achievement. The presentation will be judged on originality, relevance, research design validity and results/conclusions. The winning presentation will be awarded The Seamus Keating Award of EUR1,000 and the second and third placed presenters will receive a stipend of EUR250 and a certificate for their presentation.
The purpose of the award
To demonstrate support by the OSI to research in orthodontics and to post-graduate speciality training in orthodontics.