2019 AUTUMN SCIENTIFIC MEETING & AGM
JOINT ORTHODONTIST/PRACTICE TEAM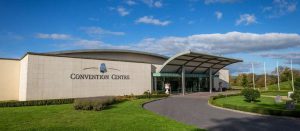 Friday 22nd – Saturday 23rd November 2019
Lyrath Estate Convention Centre, Lyrath Estate, Co. Kilkenny
ORTHODONTIST PROGRAM
"Aesthetic Appliances - A Paradigm Shift?"
Dr William Dayan, Dr Ektor Grammatopoulos and Dr Adina Sîrbu
Parallel Sessions - Friday 22nd November
ORTHODONTIC TEAM PROGRAMME - Lina Craven  and Liz Monahan
SOCIAL MEDIA WORKSHOP - Amanda Webb and Terry Quinlan
ORTHODONTIC LABORATORY TECHNICIANS - Stefano Negrini  and Keith Evans
ORTHODONTIC THERAPIST PROGRAMME - Dr Marielle Blake, Dr Michael Ormond, Dr Mary O'Keeffe and Dr Kieran Daly
OSI meetings are open to registered specialist orthodontists and their orthodontic teams.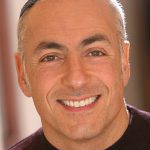 Dr William Dayan  In addition to his full-time private practice in orthodontics, Dr Dayan is also a clinical instructor of Orthodontics. His teaching expertise lies in areas of Invisalign, Esthetic Adult Orthodontic Techniques, and Rehabilitative Orthodontics in preparation for Cosmetic Reconstructive Dentistry, Patient Interviews and Treatment Presentation Skills. He has been a guest lecturer at multiple conventions and meetings worldwide and continues to lecture at the Department of Orthodontics at the University of Toronto on a regular basis.
Dr Dayan became an Invisalign provider in the fall of 1999, has treated over 3000 cases and coached over 25,000 ClinChecks in his coaching site. He is currently an Elite Premier Provider. Dr Dayan is a registered speaker for Invisalign and currently teaches orthodontists internationally how to use aligners to achieve excellent results even in the most challenging cases. He is a member of the Invisalign Clinical Studies Group involved in research and development of new and effective Invisalign techniques.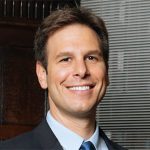 Dr Ektor Grammatopoulos works part-time in specialist practice and part-time as a Consultant in Orthodontics at Guy's and St Thomas' Hospitals. He graduated from the University of Newcastle Dental School in 2004 and was appointed as a Consultant at Guy's and St Thomas' Hospitals in 2012. His work has been awarded prizes and awards from the British Dental Association, British Orthodontic Society, Royal College of Physicians and Surgeons of Glasgow, the British Society of Dental Research as well as the European Orthodontic Society W.J.B. Houston Award.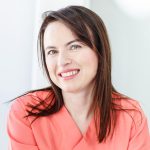 Dr Adina Sîrbu has attended and lectured at numerous international conferences both in Europe and in the USA. In 2007 she graduated from the 2 year program on advanced orthodontics "Roth Williams functional occlusion course" in Vienna, Austria. In 2006 she joined the teaching staff at the  Oral Rehabilitation Department, "Luliu Hatieganu" Medicine and Pharmacy University ,Cluj Napoca, Romania where she currently  holds an assistant professor position. Dr Sîrbu also has a multidisciplinary private practice in Cluj Napoca.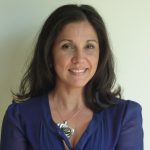 Lina Craven, consultant, trainer and international speaker renowned for boosting practice performance through a patient focused culture. Lina's 'no-nonsense approach' to case acceptance coupled with her unrivalled results, puts Lina ahead of the field. With over 30 years of experience in the orthodontic sector, Lina has seen the trends,  changes and challenges  that an orthodontic practice faces. Focusing on an aesthetic practice approach, Lina will share key elements that will help you and your team increase your case acceptance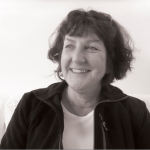 Elizabeth Monahan B.A Grad., Dip Psy., M.Sc A.P.P.I Reg. Pract.  Psychotherapist has worked as a therapist since 2004, working with adults, teenagers and older children presenting with symptoms such as; eating disorders, panic attacks, bullying, anxiety and depression. Liz regularly presents at conferences in Ireland and abroad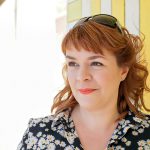 Amanda Webb from Spiderworking helps small businesses win at online strategy.She's a blogger, vlogger, podcaster and self-confessed content addict. Her blog has won awards nationally and internationally and she just loves to talk marketing.When she's not creating, she loves watching Dr. Who, playing with her cats and going for long cycles in the Irish countryside.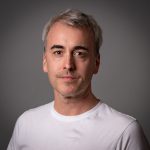 Terry Quinlan is the creative director at Pilot Media Design delivering video production services with a speciality in professional testimonial and brand marketing videos. He has worked with the best video production teams in the country and will share his tops tips, and current trends when it comes to creating simple videos to share on practice social media accounts.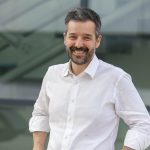 Stefano Negrini received his masters degree as Specialist Digital Dental Technician from Unimarconi University of Rome in 2016. Stefano lives and works in Ferrara (Italy) and is since 1992 CEO of an orthodontic lab, Orthodonzia Estense. In this lab, orthodontic appliances are produced in an almost full digital workflow. He is a member of the Italian Orthodontic Technicians Association (ORTEC), author of various publications in professional journals and a much sought-after speaker at orthodontic conferences. In his seminar and hands-on, Stefano will show the production of Frog ll non-compliance maxillary distalization appliance.
Keith Evans is employed at Cork University Dental School & Hospital as Laboratory Lead Orthodontics. His role includes teaching, managing the laboratory and producing complex fixed, functional and removable orthodontic appliances, including surgical planning models, splints for cleft palate and osteotomy patients. Last year Keith passed the Master in Teaching and Learning in Higher Education (UCC). Before coming to work in Cork, Keith was Manager & Senior Chief Technologist in the Royal Bournemouth Hospital (UK) where he worked extensively in the production custom stainless-steel orthodontic appliances. Keith Evans is a past secretary and currently licentiate of the UK's Orthodontic Technicians Association (OTA). In the past he was member of the British Standards Institution (BSI) panel for dental materials.