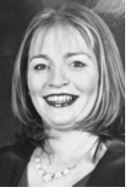 Sharon Hayes - Chairperson
My name is Sharon Hayes and I am an Orthodontic Therapist living and working in the sunny South East in Fenor, Co. Waterford. I am married to John and I have two children Mollymay and Joshua. I am the chairperson of the Orthodontic Therapists of Ireland group. I qualified as a Dental nurse in 1997 and completed the Certificate in Dental Radiography at UCC in 2010. In 2013 I attended University of Bristol Orthodontic therapy course and in 2014 I graduated as an Orthodontic Therapist from the Royal College of Surgeons, Edinburgh. I am currently working between the HSE at University Hospital Waterford and Park Orthodontics in the city. This gives me a good outlook on the position of Orthodontic Therapists in both sectors .I am delighted that our group has been welcomed under the umbrella of the OSI. I look forward to meeting you at future events.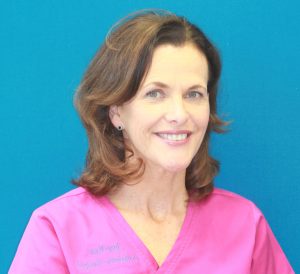 Anne-Marie Connolly - Committee Member
Anne-Marie Connolly trained as an orthodontic therapist in Swansea University, Wales in 2010 and obtained her diploma from Royal College of Surgeons, London in 2011.  She also previously trained as a registered general nurse in St. Vincent's Hospital, Elm Park, Dublin. Anne-Marie is working in 'Acebraces' Orthodontic Practice, Tullamore since 1994 with Dr. Kevin O'Regan. Having been elected to the 'Auxiliary Dental Workers Committee' on the Irish Dental Council in 2016, she is currently the orthodontic therapist representative of Ireland.
Anne-Marie also founded the Irish orthodontic therapy group 'O.T.I.' in April 2017 and is now a committee member, working closely with the group and the Dental Council to achieve and maintain high standards for the orthodontic therapist's and their patients.
Living in Tullamore with her husband and 4 children, Anne-Marie also enjoys family outings, outdoor activities, fitness and travel.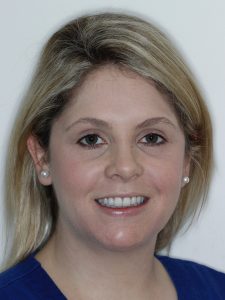 Alma Mc Nally - Treasurer
My desire and passion for the world of health care has always been a fundamental focal point from which my life has revolved since a very young age. A large part of my inspiration derived from my mother who had 25 years of experiences working as a dental nurse.
Post secondary school, I received a position to study in AIT where I attended Dental Nursing over a two year period. I thourly enjoyed this experience, but felt I would like a more hands on role within the dental team. Consequently, in 2012 I graduated from the Dental Hygiene program in UCC. This program provided me with the knowledge and skills needed to care for all aspects of the oral hygiene needs of patients. Since qualifying I have been passionate about the patients care and oral health.
I have worked in the Burlington Dental Clinic for over five years as a member of Dr Tom Houlihan's Orthodontic team. While working with Dr Houlihan I was fortunate to have the opportunity to be one of the first in Ireland to study the new Orthodontic Therapy program in the Dublin Dental Hospital in 2015. Since qualifying I have assisted in the clinical training of new Orthodontic Therapy students in the Dental Hospital.
One of the things I enjoy most since qualifying and working as an Orthodontic Therapist is seeing how changing a patients smile transforms both their health and happiness.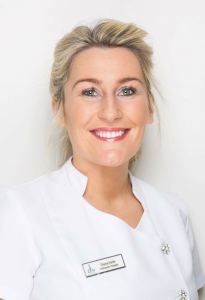 Donna Forde - Secretary
Donna began working as a Dental Nurse in general practice in 2004.  She has been registered with the General Dental Council since 2008.  She has striven to enhance her training in the dental field for many years and had always aspired to become an Orthodontic Therapist.
Donna gained her diploma in Dental Nursing in 2011 and began working in Zen Orthodontics in 2012 as a Dental Nurse and progressed to Orthodontic Therapy in 2014. She successfully completed her Certificate in Orthodontic Therapy from the University of Central Lancashire in 2015. Her commitment to the course allowed her to achieve overall maximum marks within her year group. She went on further to obtain her Diploma in Orthodontic Therapy from the Royal College of Surgeons, Edinburgh & also holds her Radiography Certificate.
Outside of work, Donna enjoys socialising with friends and family. She has two beautiful daughters to enjoy each and every day. Along with this, Donna loves competing in running races to help raise money for her local charity.